May 2012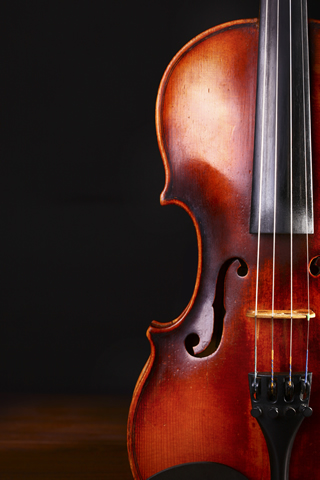 I was witness to the best of humanity last Wednesday evening when the NY Philharmonic came to town. It was their first time at the Walt Disney Concert Hall in Los Angeles, and mine too.
I must confess: I wasn't sure if I'd be bored, because I didn't know if I had enough—or the right kind—of attention for several hours of symphonic music. But I was looking forward to seeing the Concert Hall, and even more excited to see the Principal Associate Concertmaster, Sheryl Staples, play her violin. She grew up across the street from me in the San Fernando Valley and I hadn't seen her in over twenty years.
I sat down with my father who generously sprung for the tickets, and flipped through the program notes: "smooth or spacious soundscapes…investigations of rhythmic complexity…serial rigors and French spectralism…." Huh?
I figured if I didn't understand the music, at least I could relax in the space. It was exquisite. The rich wood curved around and cradled us in a warm, earthy room the color of chestnuts. I felt my forehead relax.
The moment the lights dimmed, something palpable happened in the audience. We became one. We were no longer male and female, old and young, aficionado and novice. We were collectively ready to receive what the Philharmonic came to offer.
As an academic, I often analyze and critique in order to understand, but in this case, I'll leave it to the experts to assess the music. I didn't need to, because I just felt it, and it brought me to tears. They were an involuntary expression of joy, the body's response to beauty. But I was not merely a passive recipient. The entire structure facilitated our participation. The audience surrounded the orchestra on all sides and we offered the musicians respect and attention; the artists in the center sent out wave after wave of reverent sound. All of us together felt like one living, breathing organism.
I've attended countless concerts, plays, and lectures over the years and have never experienced an artist-audience symbiosis like that. Perhaps it surprised me because Angelinos and New Yorkers often regard each other as rivals, if friendly ones. Who's got the best coast, the best city, the best rap, restaurants, sports teams? That night, it didn't matter. It was a love affair. If anyone whispered or made distracting noise, they were immediately met with a sharp "hush"—and the force of the entire audience was behind the demand. We wanted to honor those New Yorkers, and the lifetime of practice it took them to play at that level of expertise.
I can tell you this about Sheryl: when we were kids and I wanted to play "Hungry, Hungry Hippo" at her house, or my sister wanted all of us to rollerskate, Sheryl wanted to practice. I remember what she looked like holding her first violin. It was bigger than her head, and I wondered how such tiny, delicate hands could control what seemed to me an unwieldy bow. There was always music coming from her house, because her father played trombone for the Lawrence Welk Show, and her mother played harp and piano. Seeing Sheryl now play with the NY Phil in such a spectacular Los Angeles venue was truly a gift.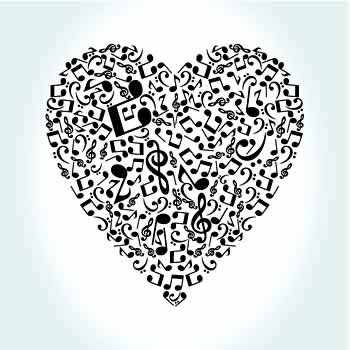 My dad took us to a steak dinner after the show: me, Sheryl, and her Guarneri del Gesu violin. We quizzed Sheryl about some of the factors that affect her performance—the acoustics, working with an inspiring conductor, the temperature and humidity in the environment, which can make her violin expand or contract. She acknowledged what I felt. There did seem to be a kind of harmonic synthesis that night, and because such powerful sound also makes moments of silence more concentrated, I had to ask if she heard the cell phone ring between movements of Tchaikovsky. "Oh yes, we heard it," she nodded. I had frozen in that moment of the performance and could feel the entire room—artists and audience members alike—waiting to see what the Conductor, Alan Gilbert, would do with his magic wand, knowing he had recently stopped mid-performance when an iphone alarm went off. What else could he do? He shrugged and pushed forward, and we were all so relieved that it created an even more transcendent feeling of unity.
I am not a musician, but I was so moved by the NY Philharmonic—and by my fellow Angelinos who showed such high regard for the performers—that I had to respond with the only instruments at my disposal, my words. I hope they express enough gratitude. Thank you for your work, your commitment, your contribution. Come back and visit us again soon!
Copyright 2013: All Rights Reserved
Comments? Contact me.